Core Coach Certification Program (Level 1)
Positive Coaching's Level 1 Core Coach Certification Program is innovative, challenging, and designed to satisfy your coach training needs, no matter where you are in your professional development or career. It's perfect for experienced professionals who want to add coaching certification to their credentials as well as aspiring coaches who are just starting their coaching business. The extensive supervised coaching practice helps to reinforce the learning deep into "muscle memory." This program completely satisfies the training, mentor coaching, and performance evaluation requirements for ICF certification: 77 hours coach-specific training, including 10.5 hours mentor coaching.  We also do everything we can to support candidates' achievement of 100 coaching experience hours. Once the ICF application is submitted, the final step to certification is the written Credentialing Exam. The program includes a highly productive Exam Prep module. Positive Coaching has an impeccable track record of graduates passing this exam with flying colors. We're confident you will too. All classes are conducted in English. 
Advanced Coach Certification Program (Level 2)
An innovative, challenging, and comprehensive program, specifically designed for experienced coaches, particularly ICF Associate Certified Coaches (ACCs) or Board Certified Coaches (BCCs), who are ready to take their coaching skills to the NEXT LEVEL. This powerful, intense program provides an additional 75 hours of Coach Specific Training, including individual one-on-one support with ICF Certified Assessors. Candidates have a full year to successfully pass their Level 2 performance evaluations. When combined with the Core Program, this program offers a total of 152 total coach training hours. We also do everything we can to support candidates' achievement of 500 coaching experience hours. We believe achieving the level of Professional Certified Coach (PCC) is a benchmark that demonstrates your professional coaching mastery, builds self-confidence, and provides a personal sense of achievement. Having an advanced ICF certification also clearly gives coaches a meaningful competitive advantage in the marketplace today. All classes are conducted in English. 
Certified Career Management Coach Program (CCMC)
Coaches routinely encounter career and job related issues in coaching conversations, even when it was not the primary objective of the engagement. We know coaches have a unique opportunity to enhance their toolkit and expand their service offerings by adding career management skills to their portfolio. Unlike a lot of "career coaching" in the marketplace, we believe professionally trained coaches can have a much greater impact and create lifelong learnings when they lean in to their coaching expertise more intentionally before jumping into advising or consulting with clients. "Real" coaching is especially impactful because of the depth of emotions, uncertainty, fear, confusion, and lack of confidence that often accompany clients' career decisions and job search activities. This ICF approved Continuing Education program offers 39 hours of CCEUs, including 12 in Core Competency. This program alone combined with 10 hours of required mentor coaching and 3 hours of Ethics satisfies the Core Competency CCEU requirement for an ACC's next recertification. 
Leaders, managers and HR Professionals who are trained coaches are today's secret weapon for corporate success and competitive excellence. According to the most recent update of Birkman International's landmark study The New Reality, "Leadership development, finding talent, employee development, and employee retention rank highest in terms of the people-related needs of organizations."  Google's Project Oxygen has confirmed in two separate reports that the number 1 attribute of their best leaders globally is that they are "good coaches." According to the Harvard Business Review article "Leaders Need Professional Coaching Now More than Ever, "Today's tumultuous times magnify opportunities to be proactive, discover alternate possibilities, and create an innovative ethos that looks for new solutions that resist the status quo." Training Leaders in effective, high-impact coaching techniques is a game changer in today's tumultuous organizations. Positive Coaching offers three customizable levels of coach training for internal leaders and managers: Coaching Fundamentals, Certified Leader Coach Program, Comprehensive Expert Leader Coach Training (aimed at ICF or BCC certification). 
Would you like more information?
Talk with Mina to get more in-depth information about the coaching industry, the overall coaching marketplace, and all of the Positive Coaching's programs, many of which can be customized for sponsored events. Whether you are:
Trying to decide which program to choose for your formal coach training and certification, or
You just need more information about the coaching profession, the market for coaches, the credentialing requirements and potential options in order to decide if this is a direction you want to consider, or
As an Internal Leader/Executive, you are inspired to bring coaching skills and capabilities inside your organization to take advantage of the well-documented cost savings/ROI, employee engagement benefits, productivity outcomes, and market competitiveness that all kinds of coaching produces,
Pick a good time to talk or just give us a call. With her 25-year coaching experience, more than 20 years corporate leadership experience, and deep passion for coaching, Mina can answer just about any question you may have in the world of coaching. No hard sell permitted. Use her virtual calendar to choose a convenient appointment time, or just email us, call, us, or text us. We look forward to having a conversation that helps you fill in some blanks.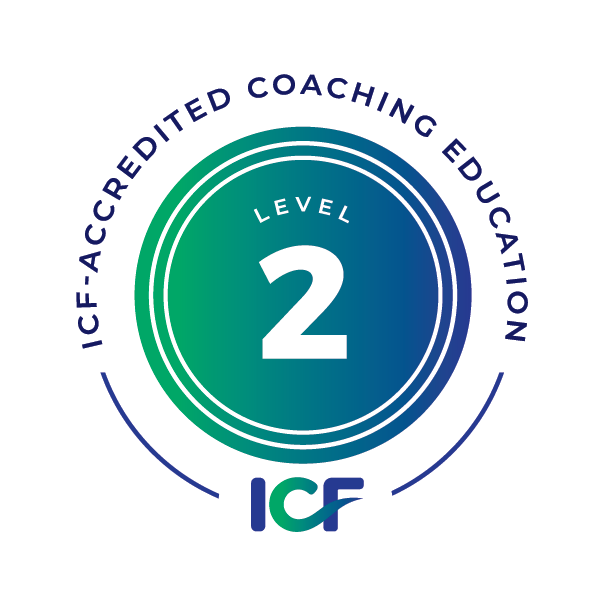 Hear More About Our Coach Certification Programs
General Overview of Coaching Certifications
Overview of ICF Certifications
ICF Associate Certified Coach (ACC) Certification